Prevention Begins with Protection.
Protection Begins with Bovilis. Protect the Future
We take our customers' livelihood seriously, which drives us to deliver world-class research, product innovations and superior technical service to the cattle community. We know that each small detail contributes to the greater picture of a healthy herd, a successful production and a cherished legacy.
"The health of our herd is something that I care deeply about."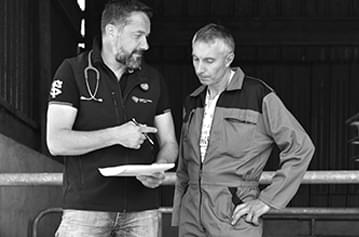 Prevention Management
Building on Bovilis® products and expertise, MSD Animal Health supports farmers, producers and veterinary practitioners in their preventive approach using the market's most complete preventive health solutions. Let us connect you with the solutions you need.

"Vaccination is the cheapest, easiest and most respectful method a farmer can use on the farm to ensure that his cows do not get sick."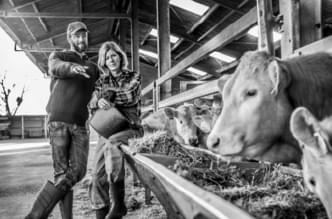 Health Risks and Diseases
Many different illnesses can be a threat to your herd. Learn about the most dangerous diseases and why it's so vital to prevent them.

"I protect my young calves against diarrhea, because they will reduce in growth when the disease strikes and it costs me a lot of extra time taking care of them."
Bovilis Products and Your Herd
Protecting the future begins early, with the right vaccines and treatments to ensure health and vitality in your herd. Bovilis products ensure confidence in your herd today and in the future by offering the best formulas and combinations based on your specific need.
---